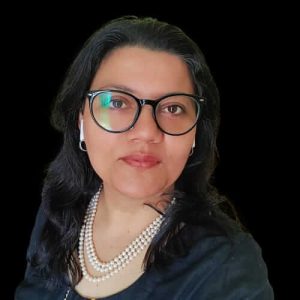 I am here to help you overcome psychological barriers, develop confidence, inspire, and guide to attain desired success.
My skills and experience as an Executive Communication Coach would be invaluable to you, as I have a unique approach to help emerging leaders identify and overcome ineffective communication patterns.
Identifying Ineffective Communication Patterns: my ability to identify ineffective communication patterns is a valuable skill that can help you gain clarity about how you communicate. By understanding your patterns, you can become more mindful of you communicate and work towards more effective communication.
Customised Coaching Plan: I design customised coaching plans that cater to your unique needs, which means you can receive targeted coaching that addresses your specific communication challenges.
Neuro-linguistic Programming: My expertise in neuro-linguistic programming (NLP) is a valuable tool that can help you improve your communication. NLP can help you replace unhealthy patterns with more positive ones, leading to improved communication and confidence.
Psychometric Testing and REBT: My certifications as a psychometric testing professional and REBT practitioner allow me to use a more logical and research-backed approach to work with you on your belief systems and communication patterns. This approach can help you overcome self-doubt and improve your communication style.
Business English: My experience as a TESOL and IELTS trainer in teaching business English to corporate professionals can help you improve your English communication skills, which is a crucial aspect of effective communication in today's global business environment.
Empowerment: As the State head for G100 coaching and training wing Punjab, I am committed to empowering women and girls via coaching and training. My commitment to gender equity and diversity is an important aspect of my coaching practice and can help you develop a more inclusive communication style.
My Mission
My mission is to help emerging leaders build the bridges and break the barriers by learning to communicate with clarity and confidence.
Are you ready to let new ideas sink in, reach the next level and express yourself?
Let's talk.